Air Fryer Cupcakes Recipe – Easy and Delicious
If you're looking for an easy and delicious dessert recipe, look no further than these air fryer cupcakes. Baking cupcakes in the air fryer may sound unconventional, but it's actually a quick and convenient way to make a batch of moist and chocolatey treats. Plus, using the air fryer means you don't have to heat up the oven, making it perfect for warm weather or anytime you're short on time. So grab your ingredients and let's get baking!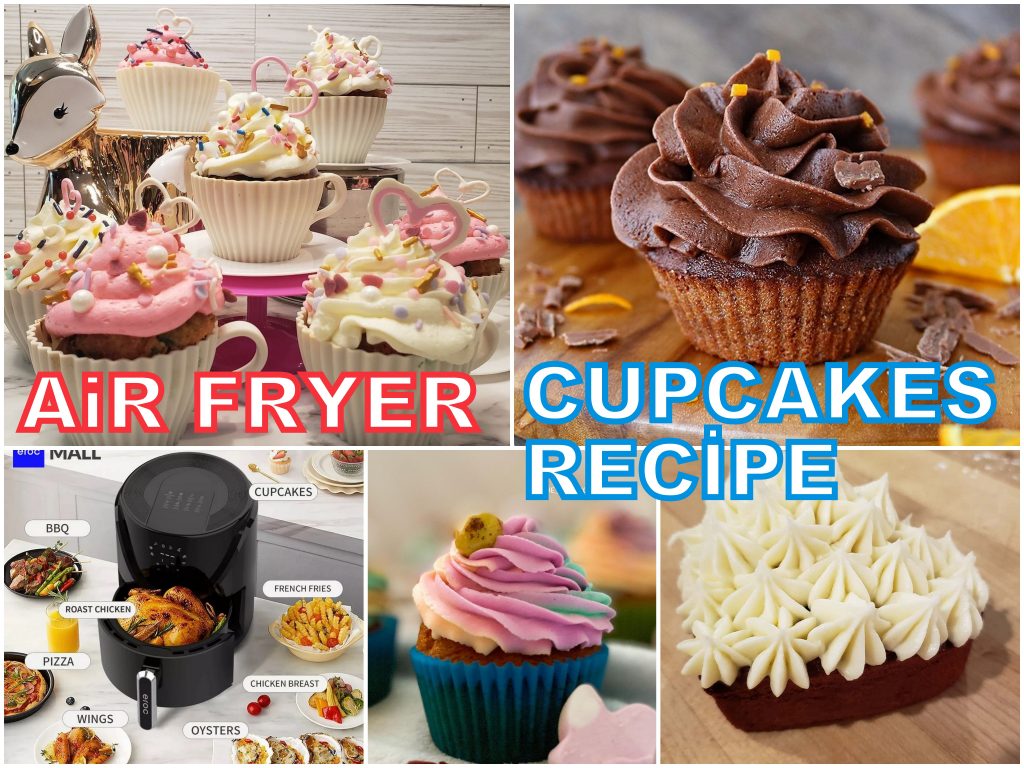 Recipe:
Ingredients:
1 cup all-purpose flour
1/2 cup granulated sugar
1/4 cup unsweetened cocoa powder
1/2 teaspoon baking powder
1/4 teaspoon baking soda
1/4 teaspoon salt
1/2 cup buttermilk
1/4 cup vegetable oil
1 large egg
1/2 teaspoon vanilla extract
Non-stick cooking spray
Instructions:
In a medium bowl, whisk together the flour, sugar, cocoa powder, baking powder, baking soda, and salt.
In a separate bowl, whisk together the buttermilk, vegetable oil, egg, and vanilla extract.
Pour the wet ingredients into the dry ingredients and stir until just combined.
Grease the air fryer basket with non-stick cooking spray.
Spoon the cupcake batter into the prepared air fryer basket, filling each cavity halfway.
Preheat the air fryer to 320°F.
Once preheated, place the basket in the air fryer and bake for 10-12 minutes or until a toothpick inserted into the center of the cupcakes comes out clean.
Carefully remove the cupcakes from the air fryer basket and let them cool on a wire rack.
Repeat with remaining batter if needed.
Once cooled, frost the cupcakes with your favorite frosting and enjoy!
Note: If you don't have buttermilk, you can make a substitute by mixing 1/2 cup milk with 1/2 tablespoon vinegar or lemon juice and letting it sit for 5-10 minutes.
These air fryer cupcakes are the perfect treat for any occasion. Whether you're celebrating a special occasion or just need a sweet pick-me-up, these chocolatey delights are sure to satisfy your cravings. Plus, they're super easy to make in the air fryer, so you can have a batch of delicious cupcakes ready in no time. So next time you're in the mood for something sweet, give this air fryer cupcakes recipe a try!