Air Fryer Spicy Pasta Chips Recipe
Looking for a new and delicious snack to try in your air fryer? Look no further than these spicy pasta chips! Made with cooked pasta and a blend of spices, they're crispy, flavorful, and easy to make. Whether you're looking for a tasty appetizer or a snack to munch on, these air fryer pasta chips are sure to hit the spot. Follow the recipe below to make your own at home.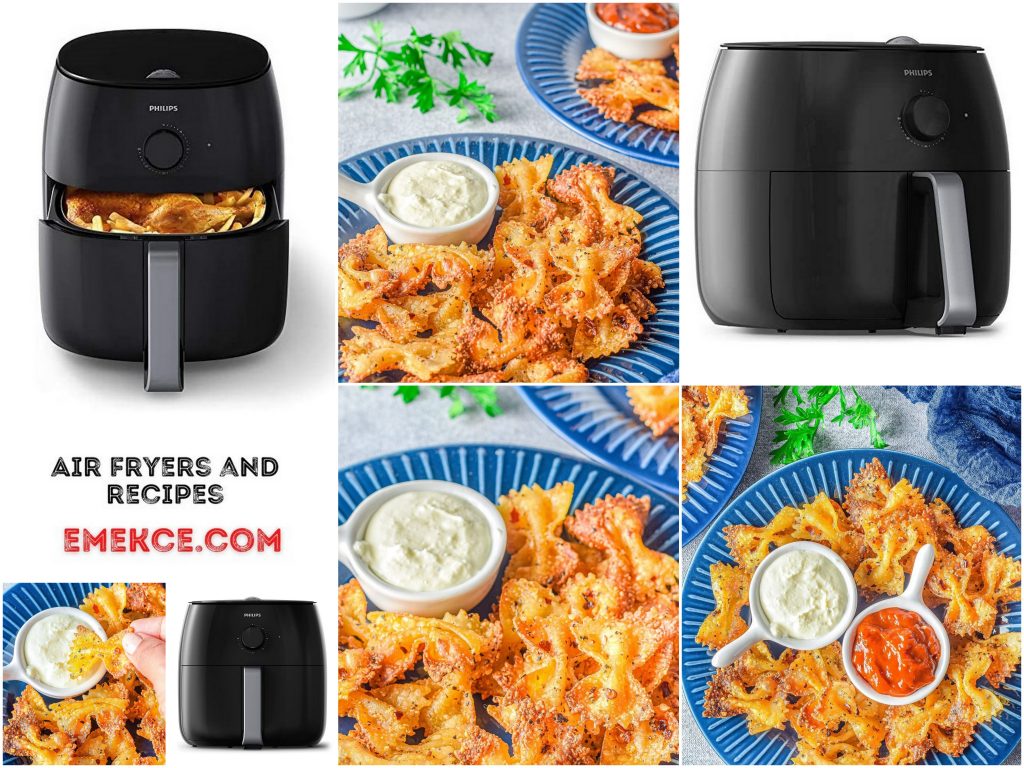 Ingredients:
8 oz. of uncooked pasta (such as fusilli or penne)
2 tbsp. of olive oil
1 tsp. of garlic powder
1 tsp. of paprika
1/2 tsp. of salt
1/4 tsp. of black pepper
1/4 tsp. of cayenne pepper
Instructions:
Cook the pasta according to the package instructions until it's al dente.
Drain the pasta and rinse it with cold water to stop the cooking process.
In a large bowl, toss the pasta with olive oil, garlic powder, paprika, salt, black pepper, and cayenne pepper.
Preheat the air fryer to 400°F (200°C).
Spread the seasoned pasta in a single layer in the air fryer basket.
Air fry for 8-10 minutes, flipping the pasta halfway through, until crispy and golden brown.
Serve hot with your favorite dipping sauce.
That's all there is to it! These air fryer spicy pasta chips are a tasty and fun snack that you can make in no time. Serve them up with your favorite dipping sauce and enjoy.