Juicy Air Fryer Chicken Breast Recipe
If you're looking for a healthier way to cook chicken breast, try using your air fryer! With this recipe, you can get juicy and flavorful chicken breasts without all the added oil. Plus, it's so easy and quick to prepare. Simply season the chicken breasts with a mix of paprika, garlic powder, onion powder, oregano, salt, and pepper, and cook them in the air fryer until they reach the desired temperature. Serve with your favorite sides for a delicious and healthy meal.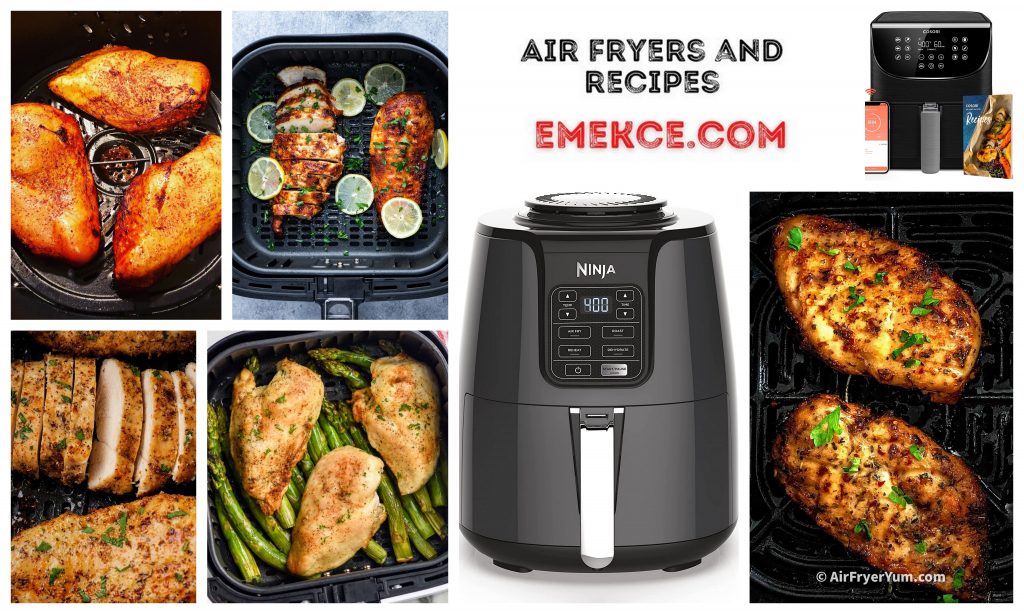 Recipe:
Ingredients:
2 boneless, skinless chicken breasts
1 teaspoon paprika
1 teaspoon garlic powder
1 teaspoon onion powder
1 teaspoon dried oregano
1/2 teaspoon salt
1/4 teaspoon black pepper
2 tablespoons olive oil
Instructions:
Preheat your air fryer to 400°F (200°C) for 5 minutes.
In a small bowl, mix together paprika, garlic powder, onion powder, dried oregano, salt, and black pepper.
Rub the chicken breasts with olive oil and season with the spice mixture on both sides.
Place the chicken breasts in the air fryer basket, leaving some space between them.
Cook for 10-12 minutes, flipping the chicken breasts halfway through, until they reach an internal temperature of 165°F (74°C).
Once the chicken is cooked, let it rest for 5 minutes before slicing and serving.
Enjoy your juicy and flavorful air fryer chicken breast!