Air Fryer Bacon Recipe – How to Make Crispy and Healthy Bacon?
Bacon, a beloved breakfast option for many, unfortunately isn't the healthiest choice. Traditionally cooked in a pan with its own fat, bacon can be high in calories, saturated fats, and sodium. However, with the help of an air fryer, you can enjoy crispy and delicious bacon with less fat and fewer calories. In this article, we'll show you how to make Air Fryer Bacon that's both healthy and tasty.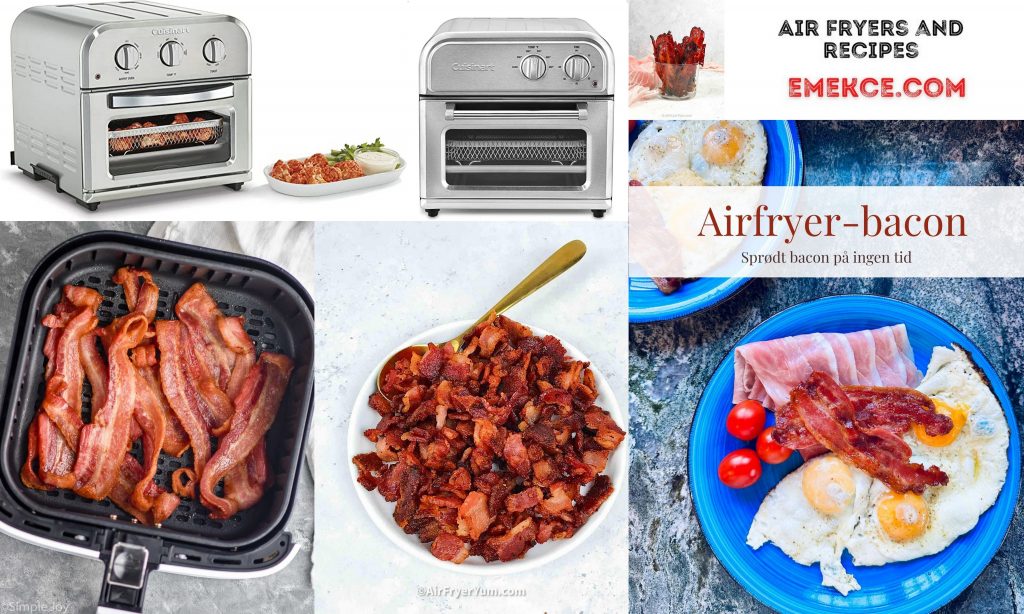 The Benefits of Using an Air Fryer for Bacon
Using an air fryer for cooking bacon has many advantages. First and foremost, it reduces the amount of fat and calories in your bacon. Air fryer allows you to cook bacon to a crispy texture without adding any oil or grease, making it a healthier option than traditional frying. Additionally, air fryers are easy to use and require minimal cleanup, making them a convenient kitchen appliance.
Ingredients You'll Need
For this Air Fryer Bacon recipe, you'll only need three simple ingredients:
With these three ingredients, you'll be able to make delicious and crispy bacon in no time.
Air Fryer Bacon Recipe:
Ingredients:
6-8 slices of pork bacon
Air Fryer tray
Cooking spray (optional)
Instructions:
Lightly grease the Air Fryer tray with cooking spray.
Place the bacon slices in a single layer on the tray.
Set the Air Fryer to 200 degrees and cook for 8-10 minutes.
Cook until the bacon is golden brown.
Remove the bacon from the tray and place on a paper towel to absorb any excess grease.
Serve hot and enjoy.
We hope you enjoyed learning how to make Air Fryer Bacon! With its crispy texture and reduced fat content, this recipe is a great healthy and delicious option for breakfast or any time of day. Plus, using an air fryer makes cooking bacon easy and convenient with minimal cleanup required.
Experiment with different seasonings or toppings to create your own unique twist on this classic breakfast favorite. Don't forget to share your creations and tag us on social media!