Easy Air Fryer Chocolate Cake Recipe
If you love chocolate cake but want to keep things healthy, this easy air fryer chocolate cake recipe is perfect for you. Made with all-purpose flour, unsweetened cocoa powder, and a few other simple ingredients, this cake is a quick and easy dessert or snack that's perfect for any occasion.
Craving something sweet but want to stay healthy? Try this easy air fryer chocolate cake recipe! Made with simple ingredients and cooked in the air fryer, this cake is a guilt-free indulgence that everyone will love.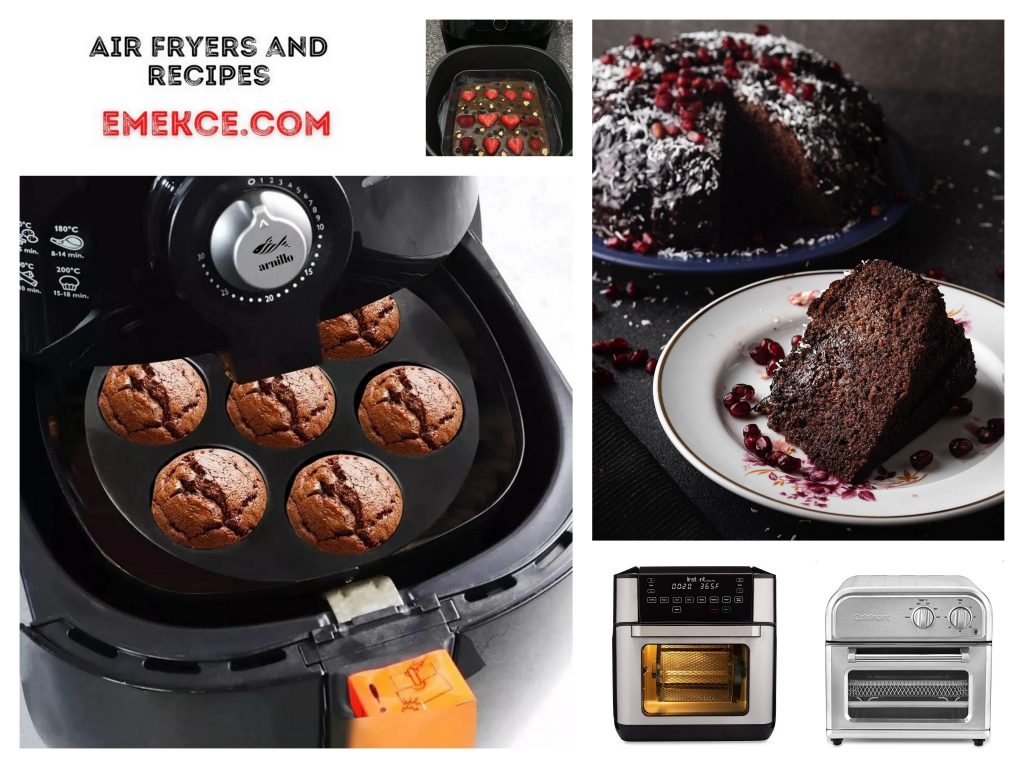 Cake Recipes:
Ingredients:
1 cup all-purpose flour
1/2 cup granulated sugar
1/4 cup unsweetened cocoa powder
1 teaspoon baking powder
1/2 teaspoon baking soda
1/4 teaspoon salt
1/2 cup milk
1/4 cup vegetable oil
1 large egg
1 teaspoon vanilla extract
Cooking spray
Instructions:
Preheat your air fryer to 320°F (160°C).
In a large bowl, whisk together the flour, sugar, cocoa powder, baking powder, baking soda, and salt.
In another bowl, whisk together the milk, vegetable oil, egg, and vanilla extract.
Add the wet ingredients to the dry ingredients and stir until just combined.
Spray the air fryer basket with cooking spray.
Pour the cake batter into the basket and smooth the top with a spatula.
Place the basket in the air fryer and cook for 20-25 minutes or until a toothpick inserted into the center of the cake comes out clean.
Remove the basket from the air fryer and let the cake cool for 5-10 minutes before removing it from the basket.
Serve the cake warm or at room temperature with your favorite toppings, such as whipped cream or fresh berries.
This air fryer cake recipe is a delicious and easy way to make a moist and chocolatey dessert. Plus, cooking it in the air fryer means it's healthier than traditional baking methods!