Air Fryer Baked Penne Pasta Recipe – Easy and Delicious!
If you're looking for an easy and delicious dinner recipe that can be cooked in your air fryer, look no further than this baked penne pasta dish! Made with penne pasta, ground beef, pasta sauce, and a blend of ricotta, Parmesan, and mozzarella cheeses, this meal is sure to become a family favorite. The air fryer cooks the pasta to perfection, creating a crispy and flavorful crust on top. Plus, with minimal prep time and easy cleanup, this dish is perfect for busy weeknights. Follow this recipe for a mouth-watering meal that's both satisfying and simple.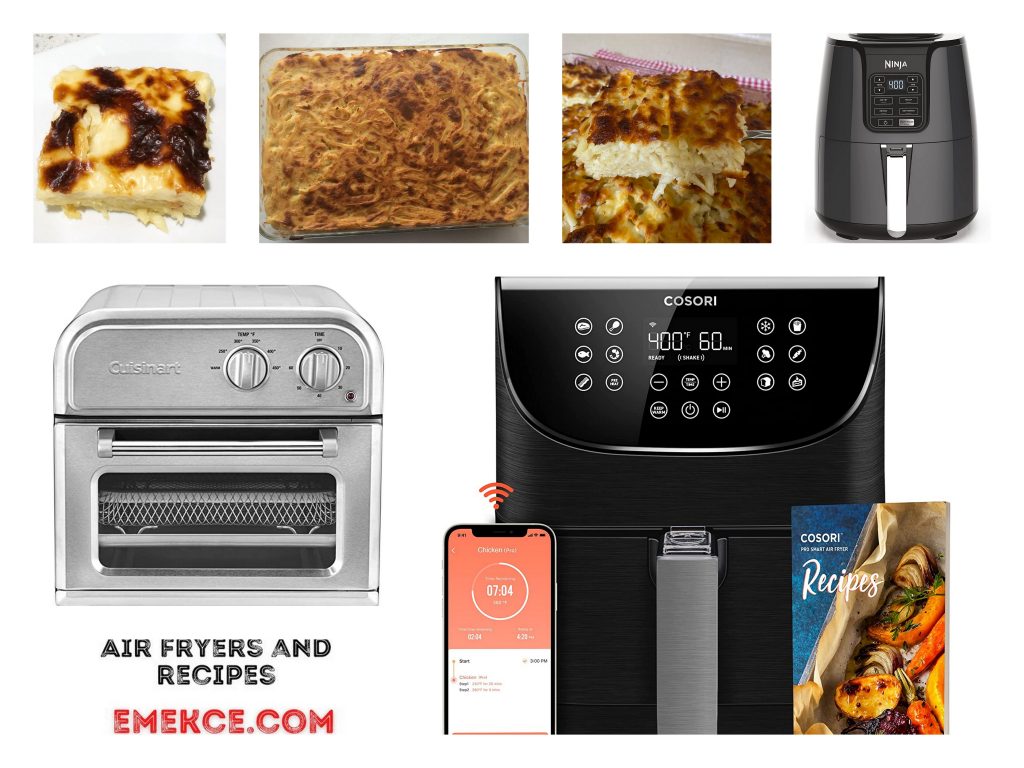 Recipe:
Ingredients:
1 pound penne pasta
1 pound ground beef
1 jar (24 oz) pasta sauce
1 cup ricotta cheese
1/2 cup grated Parmesan cheese
2 cups shredded mozzarella cheese
Salt and pepper
Olive oil
Cooking spray
Instructions:
Preheat your air fryer to 400°F (200°C).
Bring a large pot of salted water to a boil. Add the penne pasta and cook until it is al dente, according to the package instructions.
While the pasta is cooking, heat a tablespoon of olive oil in a large skillet over medium heat. Add the ground beef and cook until it is browned, breaking it up into small pieces as it cooks. Season with salt and pepper to taste.
Add the pasta sauce to the skillet with the ground beef, and stir to combine. Simmer for 5-10 minutes, or until the sauce has thickened slightly.
In a separate bowl, mix together the ricotta cheese, Parmesan cheese, and a pinch of salt and pepper.
Drain the pasta and add it to the skillet with the meat sauce. Stir to combine.
Spray a baking dish that will fit into your air fryer with cooking spray. Layer the pasta and meat sauce mixture with dollops of the ricotta mixture and shredded mozzarella cheese. Repeat until all the ingredients are used up, finishing with a layer of mozzarella cheese on top.
Place the baking dish into the air fryer basket and cook for 10-12 minutes, or until the cheese is melted and bubbly and the pasta is heated through.
Remove the baking dish from the air fryer and let the pasta rest for a few minutes before serving. Enjoy!
I hope this helps! Let me know if you have any other questions.