Easy Air Fryer Chicken Curry Recipe
Are you craving some delicious Indian-inspired cuisine but looking for a healthier way to cook it? Look no further than the air fryer! In this blog post, we'll share with you an easy and delicious chicken curry recipe that you can make with an air fryer. With a perfect blend of spices and a healthier twist on a classic recipe, this dish is sure to become a new favorite. So grab your air fryer and let's get cooking some mouth-watering chicken curry!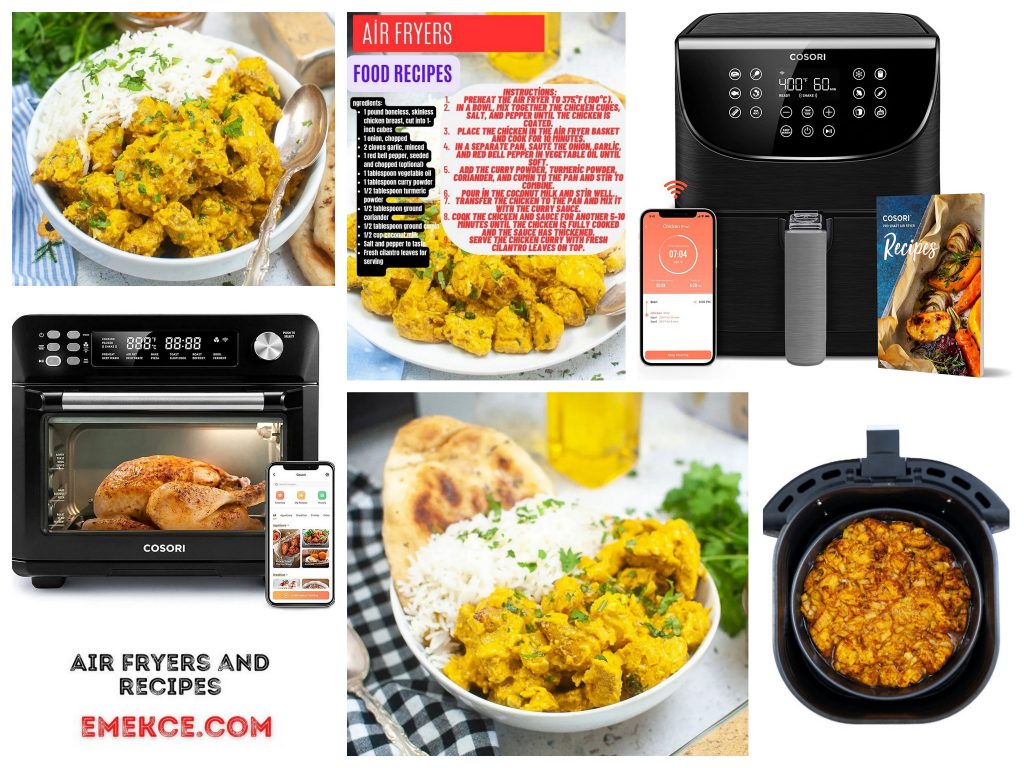 Ingredients:
1 pound boneless, skinless chicken breast, cut into 1-inch cubes
1 onion, chopped
2 cloves garlic, minced
1 red bell pepper, seeded and chopped (optional)
1 tablespoon vegetable oil
1 tablespoon curry powder
1/2 tablespoon turmeric powder
1/2 tablespoon ground coriander
1/2 tablespoon ground cumin
1/2 cup coconut milk
Salt and pepper to taste
Fresh cilantro leaves for serving
Instructions:
Preheat the air fryer to 375°F (190°C).
In a bowl, mix together the chicken cubes, salt, and pepper until the chicken is coated.
Place the chicken in the air fryer basket and cook for 10 minutes.
In a separate pan, sauté the onion, garlic, and red bell pepper in vegetable oil until soft.
Add the curry powder, turmeric powder, coriander, and cumin to the pan and stir to combine.
Pour in the coconut milk and stir well.
Transfer the chicken to the pan and mix it with the curry sauce.
Cook the chicken and sauce for another 5-10 minutes until the chicken is fully cooked and the sauce has thickened.
Serve the chicken curry with fresh cilantro leaves on top.
Enjoy your delicious and healthy chicken curry cooked in an air fryer!