If you're looking for a healthy and delicious dinner option, this air fryer salmon recipe is the perfect choice. With simple ingredients and cooked to perfection in the air fryer, this low-calorie meal is packed with flavor and nutrition. It's a great way to enjoy seafood and get all the benefits of omega-3 fatty acids. This recipe is quick and easy to make, and it's sure to become a favorite in your home. So why not try it out for your next meal and enjoy a delicious and satisfying dinner that's both healthy and tasty!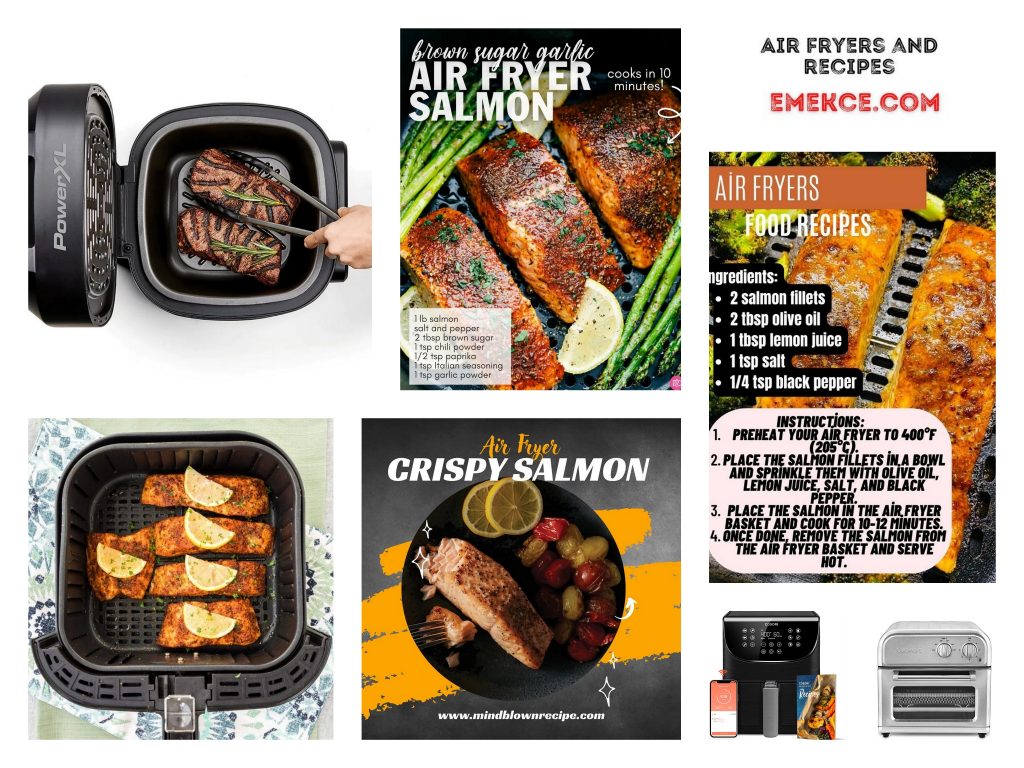 Recipe:
Ingredients:
2 salmon fillets
2 tbsp olive oil
1 tbsp lemon juice
1 tsp salt
1/4 tsp black pepper
Instructions:
Preheat your air fryer to 400°F (205°C).
Place the salmon fillets in a bowl and sprinkle them with olive oil, lemon juice, salt, and black pepper.
Place the salmon in the air fryer basket and cook for 10-12 minutes.
Once done, remove the salmon from the air fryer basket and serve hot.
Note: Cooking time may vary depending on the thickness of the salmon and preferred level of doneness.